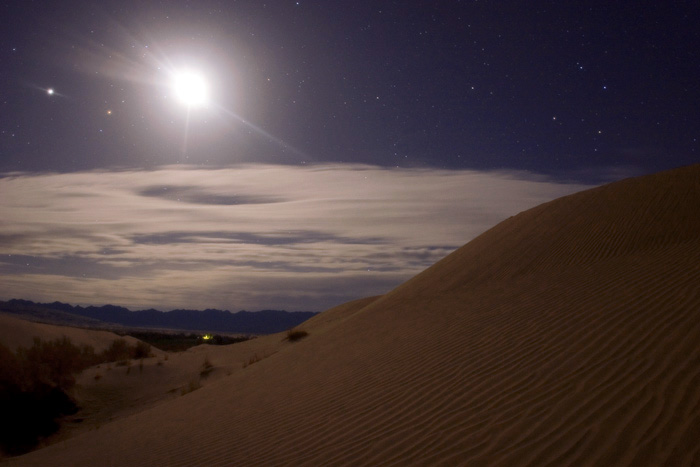 Iran travel hot spots 1; desert
The hot villages in the central desert are one of the favorite types of ecotourism in Iran, visited by many Iranian and foreign eco tourists every year.  Khour, Mesr and Garme are the widely known areas located in the southern part of the desert which deserve more attention.
Perhaps Mesr village is one of the amazing natural highlights of Persia especially for those who enjoy experiencing the rough but beautiful nature of the desert. Mesr (which means Egypt in English) is located 30 km North of Khour town in Isfahan province. The village is accessible from two almost non-asphalted roads. One is to the east of Khour town which is about 35 km long. The other road is from Jandagh town which is about 45 km long.
 It has a dry and hot climate because of its location in the Southern part of Iran's central desert. The village is somewhat deserted; there aren't many facilities but there is a telecommunication center for making calls and a generator producing electricity for the village. What's more, despite the roughness and being far away from the other spotlight of tourism in Iran, it gets quite many visitors during the year, half of which are foreigners. Thus, they are very much familiar with tourists and are prepared to welcome them and provide some services to somewhat facilitate your trip. Needless to say that you can find some cheap accommodation at some local house called Ibrahim which is specifically prepared for desert tourists and offers hot fresh bread with some local dishes for a few bucks.
Mesr is best known for its unique sand hills and an amazing bamboo field. The sand hills around the village are known as thrones since the strong winds have flattened the surface forming peculiar and attractive shapes. Takht-e Aroos and Takh-e-Abbasi are among the most famous flat hills in the area.  To get to these flat sand hills, you have to drive some short distance through the desert which is only possible by 4wd. Once on the top of each sand throne, you get an amazing view of the village and the desert.  Another widely known attraction of the area is called Seleknon salt lake, a salty land covered with hive-like shapes formed by salt.
Grame another nearby village gets frequent visits both because of its natural features and due to the facilities provided by an Iranian architect who has changed a house belonging to his ancestors to a guesthouse for tourist s. Graduating from France, he and his family including his French wife have abandoned modern life to promote ecotourism. Beside the beautiful resident provided by this family, the village has some swamps surrounded with beautiful palm fields and a Sassanid fortress. Riding camels is another great experience in the desert which is also available in Garme. Some camels can be rented to ride through the desert.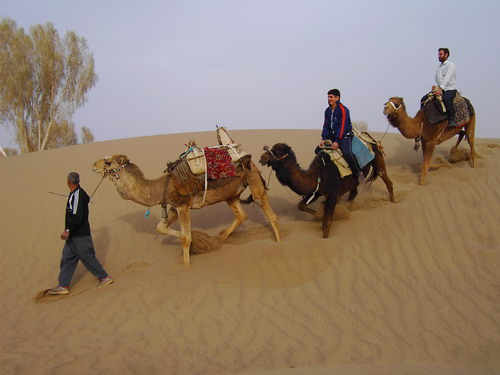 All in all, the experience is definitely great for anyone interested in ecotourism. But remember, desert can be a very amazing experience but it is still tough and unpredictable. Going to the village and especially visiting the area requires both the equipment, especially a 4wd and a local guide! The beautiful salt lakes or the swamps can be dangerous unless there is a local guide totally familiar with area.