Iranian Cuisine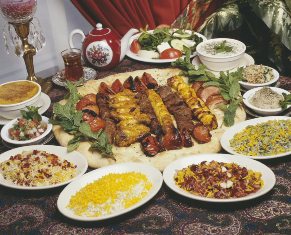 Fund of trying Iranian cuisine?
Most foreigners who visit Iran do not get the opportunity to enjoy the Persian food variety. Actually in most cases, they get fed up with Kebab, and chicken and rice quite prevalent in all Iranian restaurants.  Perhaps, lack of local dishes in famous restaurants is one big problem. Even when some limited choices are available, the quality is not that good to give you the taste of original Iranian food. The wrong taste may give the travelers the wrong impression.
Those in contact with tourists such as guides and tour operators have felt the need for improvement in variety of local dishes offered in the hotels and restaurants. The best alternative one can think of is participation in a culinary tour. This gives the tourists the chance to enjoy homestays, eating best quality Iranian dish as well as getting familiar with Persian recipes.
Iranian food! What to expect?
Most travelers who visit Iran have no idea what the Persian food may taste like. Some think it is more or less similar to the kind of food found in the Middle East as they mix Persians for Arabs. But the variety found in Persian food and the tastes are very much different from Arabic dishes. They are not just a number of Kebobs served with rice which may sound like Turkish food. There are a myriad of various food including stews, rice and dessert which make Iranian cuisine different and unique. While Iranian tastes are different, in almost all cases it won't be anything weird whatever your nationality is. Some travelers may be cynic about trying a new taste but be sure you won't taste anything strange but scrumptious food. That is what makes Iranian food especial.
There are numerous Persian dishes that make water drip from your mouth but to name a few:
Khoresht Sabzi (stew made with vegetable and beans)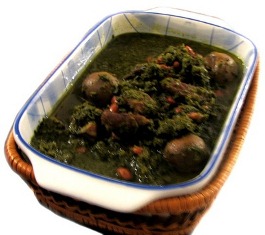 Khoresht Gheymeh (stew made with lentils)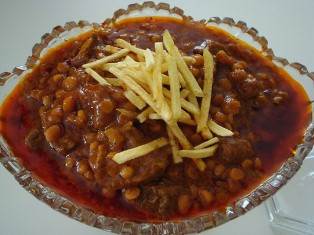 Khoresht fesenjan (stew with walnuts and meat)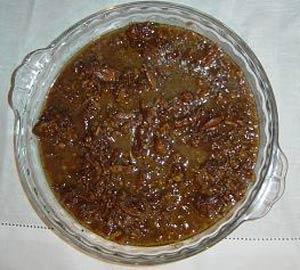 Tahchin (pancake with chicken and saffron)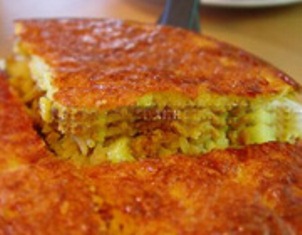 Khoresht Bademgan (eggplant stew)
Baghali polo (rice with fava beans)
Lobia polo (rice with black-eyed beans)
Zereshk polo and Chicken (rice with barberry and roast chicken)
Halim Bademjan (a special dish with eggplant and walnuts)
Beryani ( a special mixture from Isfahan)
Different salads, pickled fruits, and desserts like Ranginak, Shole Zard, Faloudeh, etc.