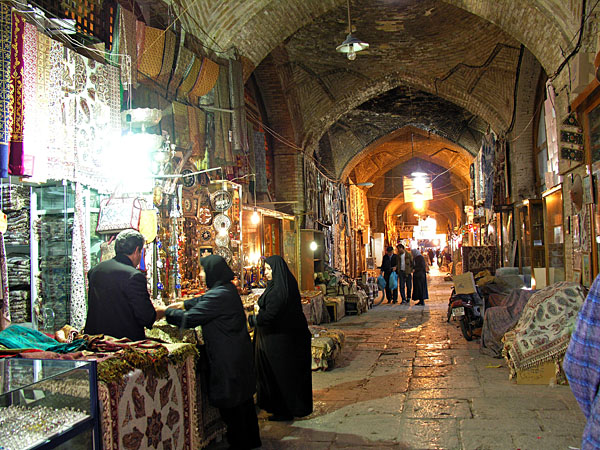 How cheap is it in Iran?
Is Iran a cheap destination for tourists? How much does a ticket to Shiraz cost? What about a basic meal?
Many tourists asked such questions and you see relevant posts once in a while. The first answer, certainly it is not cheap for the people but indeed for most of the tourists. Of course, it depends on two basic factors; the expenses in your homeland and the currency exchange rate.
If you are coming from a European country where things are rather expensive and your currency has a much higher value, then it appears that Iran is dirt cheap. But if you are coming from East Asian countries with low costs, and not a very strong currency, then you wouldn't consider Iran a cheap place to visit.
For sure frequebt travelers can get a good insight based on their personal experience.
Her are just a few examples:
Bus tickets eg. Tehran-Shiraz  min. $16 –max $ 21  (about 1000 km)
Train tickets eg. Tehran- shiraz min.
Bottled water  40 cents
Basic meal  $ 3-5 at very normal one
Hamburgers $ 2-5
Pizza $ 4-8
High quality restaurant min $ 8
1 or 2 star hotels $ 20- 40
So far it sounds cheap to me but there are two factors affecting the prices these days; inflation and removing subsidies. Inflation has plagued the country for years and it seems it is not going to stop. So far the measures taken have been fruitless. According to different sources Iran suffers a %15 to % 20 annual inflation. ( Some officials believe it has decreased to %10 recently). The second factor is the removal of subsidies given for energy and mainly petrol. The plan was put into effect at the end of 2010.
The effects are yet to come and be experienced. Of course, I am not gonna discuss the good or bad effects here, just what I am reporting my observations.
The plan increased mainly the cost for utility and petrol. The cost of petrol was $1 per liter in 2009. It was increased to $7 at the end of 2010 (along with some subsidy for a few liters for personal consumption). The electricity and gas bills have also increased dramatically. This has in turn is influencing different industries mostly transportation. Tourism is no exception. The hotel prices and transportation fares are due to increase despite the government's attempt to keep it under control.
What about now? Will Iran still be considered a cheap destination after probable 20%- 30% increase?
What do you think?