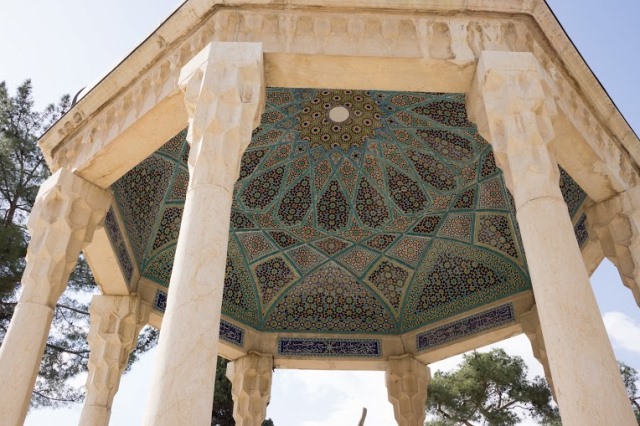 Shiraz, the cultural capital of Iran and the capital of Fars province is associated with Persian history and civilization. The city is well known for its ancient history as well as adjacency to the grandeur Achamenian and Sasanid sites. Persepolis, Necropolis (Naghshe-Rostam), Ardeshor city of FirouzAbad and Bishapour all located within a few kilometers around Shiraz. The city itself has been an important cultural center giving birth to some of globally known poets such Hafez, Saadi, Khaqani, Shoodirde, etc. Politically, Shiraz has been the capital of Iran during the Zand dynasty, remaining of which are still among the best attraction of Shiraz. Vakil Bazaar, Vakil Mosque and Hamam Vakil (bath) and Karimkham castle are all major sites located in modern Shiraz. With all the sightseeing and the hospitable people, Shiraz is one of the major Iranian cities that attracts many tourists every year.
Shiraz is also known for its flowers and nightingales. The many gardens in Shiraz such as Eram Garden, Delgosha, Bagh e Shaazde, Baaghe Jahan –nama, Afif Abad garden, Bagh-e-Janat, Baghe Takht make an endless list of beautiful gardens.
The city is also known for its world-famous wine which is one of the most expensive kinds of drink in the world. Although the production is officially banned inside in the country after the Islamic revolution, there many famous brands in France and Australia that produce this sort of wine, namely produced and sold as Shiraz wine.
Shiraz is also known for mild climate which gives the inspiration for poets, and lovers. Despite the generally mild climate, the nearby Sepidan town is home to PooladKaf ski resort which is one of the best in the country and operates for more than 4 months during the year. Some beautiful waterfalls such as Margoon and Behesht e Gomshode (Lost Paradise) are located within the same vicinity.
Traveling to Shiraz is pretty easy by the international airport which has flight to most of the cities around the world mostly through connection by Persian gulf countries. The border of the province extend to Bushehr and Bandarabas which make it quite easy to access the Persian gulf and ferry and ships traveling to Arab ports such as Dubai, Sharjah and Kuwait.
The recently added railway system also gives access to Tehran on daily basis and to holy city of Mashad once a week.
Remember Shiraz is best known for its beauty and cool climate in April so don't miss the breath-taking gardens of Shiraz and glorious Persian history in ruins of Persepolis.