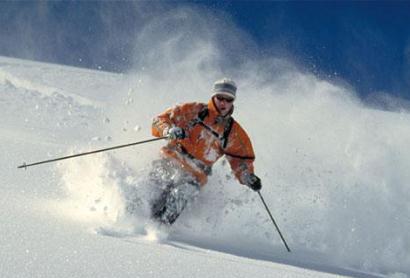 For professional skiers and those who are interested in Skiing, finding a new ski resort is almost a continuous need. Most ski slopes located in Europe and North America and even East Asia are expensive resorts but there are other alternative. The best and biggest ski resort in the Middle East can be a good alternative for world famous ski resorts. Dizin is the biggest international ski resort in Iran and actually the best and largest in the Middle East. It was officially recognized by FSI as the first Iranian international ski piste more than 30 years ago.  
Although the history of ski in Iran goes back to thousands of years ago, modern skiing in Iran was first reported in 1907 by the British skiing guidebook. Iran major skiing resorts date back to 1938 before the Islamic revolution. While Iran is overlooked in major ski guide books because of the negative publicity it is getting, this beautiful country has a lot to offer besides its ancient monuments. Perhaps among the natural entertainments found in Iran, snow skiing is the easiest thing to enjoy. Many tourists do not even know about possibility of skiing in Iran let alone about the excellent skiing resorts and enjoyable ski vacations. Indeed Iran Ski resorts deserve to be recognized among world top 30.
Snow skiing and snowboarding are the best and most convenient sports to do in Iran because some limitations applied to beaches and other resorts are not applied to skiing areas. Skiing by nature requires covering up the whole body so the dress code is no problem at all.  Staying in hotels or chalets inside the camp or within walking distance from the piste gives skiers enough privacy. Above all there are 12 official ski resorts in Iran which offer so much space for the limited number of skiers. Even the best ski resorts are used by limited number of local skiers which gives you a lot of room for skiing during the week.